VGTel, Inc.'s Mike The Pike Entertainment Initiates Purchase for TV/Film/GN Rights to Roger Zelazny's 'Lord of Light'
Thursday, 04. April 2019 14:30
LOS ANGELES, April 04, 2019 (GLOBE NEWSWIRE) -- via OTC PR WIRE -- VGTel, Inc.'s (OTC:VGTL) ("VGTL" or the "Company") wholly owned subsidiary, Mike The Pike Entertainment (MTP), an IP acquisition, development and production company, is pleased to announce that it has made payment toward its first installment to fully acquire the film/tv rights to Roger Zelazny's groundbreaking sci-fi/fantasy epic, Hugo Award winning 'Lord of Light'. 

Roger Zelazny's Lord of Light in development by Mike The Pike Entertainment
Mike the Pike Entertainment to Produce Television Adaptation of Roger Zelazny's Lord of Light
A Media and Entertainment IP Acquisition and Development Company
Synopsis: On a colony planet in which reincarnation has become retail, a brilliant hermit finds himself at the helm of a revolution when he returns to society to obtain a new, younger body and discovers his former colleagues have used the same technology to fashion themselves as gods while keeping society in the dark ages.  Read more here:  https://factordaily.com/roger-zelazny-lord-of-light-sf-classic/
"This is a pivotal event for our company and its shareholders.  Lord of Light is the first property that the Company is in process of purchasing outright, without financial partners, giving it full control over who it works with to develop for series or otherwise."
"This book is a world-builder's paradise and well positioned for adaptation to screen.  We plan to explore opportunities on a parallel track for feature and series with development in-house to attach key elements prior to partnering with a major studio/streamer for exploitation. We are leaning toward series first and foremost, with a possibility of feature spin-offs. I believe we have a compelling story whose themes are best summed up by Gautham Shenoy in a recent article in which he states:
"Where does one begin to write about one of the finest and most enduringly popular SF novels ever written? By speaking about how it influenced the modern classic American Gods, whose author Neil Gaiman counts Lord of Light as one of his favourite books, as does George RR Martin?...it uses science fiction to talk about religion and revolution, how absolute power corrupts absolutely, about freedom, the class system, suffering, social inequality, conflict and gender fluidity."
"I'm confident we have a lucrative, multi-season television series on our hands.  We are currently identifying key assets/partners for development toward a deal with a network/studio."
Mike The Pike Entertainment also has key updates on The Mice Templar, which it will announce once studio approval is granted. 
About VGTL
VGTel, Inc. is a Media and Entertainment Holding company with a focus on growing and investing in businesses and technology relevant to the space. Mike The Pike Entertainment is its wholly owned subsidiary with a model in IP Acquisition, Development and Production. VGTel, Inc. has plans to change the company name to Arowana Media Holdings.
https://twitter.com/vgtel
About Mike The Pike Entertainment
Mike the Pike Entertainment is an IP Acquisitions and Development company with a focus that includes Feature Films, Television, New Media and Graphic Novels.
https://twitter.com/mtpprods
About Barry Ira Geller:  Producer,  IP Developer,  Internet Technology Patent holder.   Read More about Barry at http://barryirageller.com
https://twitter.com/BarryIraGeller
Cautionary Statement Regarding Forward-Looking Statements
Statements contained herein that are not based upon current or historical fact are forward-looking in nature and constitute forward-looking statements within the meaning of Section 27A of the Securities Act of 1933 and Section 21E of the Securities Exchange Act of 1934. Such forward-looking statements reflect the Company's expectations about its future operating results, performance and opportunities that involve substantial risks and uncertainties. These statements include but are not limited to statements regarding the intended terms of the offering, closing of the offering and use of any proceeds from the offering. When used herein, the words "anticipate," "believe," "estimate," "upcoming," "plan," "target", "intend" and "expect" and similar expressions, as they relate to the Company, its subsidiaries, or its management, are intended to identify such forward-looking statements. These forward-looking statements are based on information currently available to the Company and are subject to a number of risks, uncertainties, and other factors that could cause the Company's actual results, performance, prospects, and opportunities to differ materially from those expressed in, or implied by, these forward-looking statements.
Company contact:
info@vgtelinc.com
Photos accompanying this announcement are available at:

http://www.globenewswire.com/NewsRoom/AttachmentNg/f1a11fd3-2f3f-4b41-9c31-2f213ed439fd
http://www.globenewswire.com/NewsRoom/AttachmentNg/b15b437d-1282-4cbd-b051-6bdde45e8339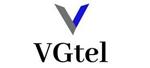 Related Links: 
Author:
Copyright GlobeNewswire, Inc. 2016. All rights reserved.
You can register yourself on the website to receive press releases directly via e-mail to your own e-mail account.